Note: All texts, actions & people on this page are fictional and fictitious and sent in by our readers. They are not intended to be used for any form of illegal activity.
It all started two years ago when I started going to the gym more and more. At first I trained on my own, but then I discovered a very attractive woman. She always went to the classroom at the same time and every day. I thought to myself "I'm sure that's a trainer here" and it was like that. I started going to the classroom window a few times and looking inside. In fact, she was standing on the stage with tight-fitting leggings and a crop top.
That looked very sexy! With her long black hair that reached about the middle of her back, she looked rather dominant with her ponytail and the raised position. This turned me on even more! The next day I wanted to try a course like this. Because of this beauty, of course. When the time came I went into the course. I hadn't noticed before that there were only women there.
When I noticed that, I stood all the way back. I wanted to have all the asses in view with relish. I have to say the course was very exhausting. You wouldn't have thought. The highlight, however, were the squats and, at the end, the stretching! When doing the squats, I would have loved to just sit down and watch all those beautiful, well-trained asses. As round and firm as some were, I would have loved to bury my face in it! When stretching, there were also advantageous positions for men in which asses were stuck out and just beautiful to look at.
It was hard to go out there without a tough one. When I left the classroom the trainer came to me and asked how I liked it. I said "Good, I will definitely come more often!" She was pleased because she smiled at me. The next time in the course I thought I should move up to the front. Bad and best idea ever! At first I couldn't see all the asses anymore. But then I saw her ass! The most well-formed in the whole studio.
Your Night Wet Dreams
That's what you dream of at night! I was looking forward to the summer! Short pants and a little on top. After a few weeks in the studio, I became friends with her too and found that she didn't live far from me. We always decided to go to training together. Thank god she didn't know how sexy I found her and how I really wanted her ass. As I got to know her better and better, I became more and more sexually attracted to her.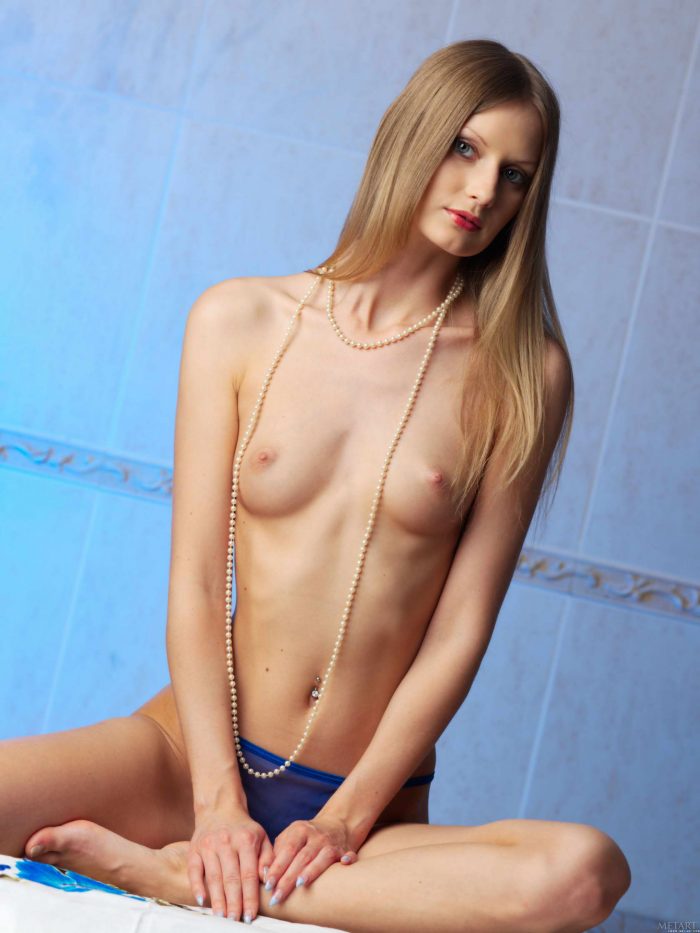 I wanted her! Then, on a summer day, something indescribably awesome happened! She was wearing very short sports panties and had a bare midriff with a beautiful, discreet neckline. We started to warm up as usual and did the exercises she showed us. But then I stood in front of her during an exercise and when she showed it, her sports pants slipped to the side. I looked once and then immediately a second time I couldn't believe it.
I just had a clear view of her smoothly shaved pussy. She just hadn't put on panties. I just couldn't take my eyes off. She looked so awesome! When she noticed, she didn't let it show. Pro. For the rest of the hour I couldn't think of anything other than that smoothly shaved pussy. When we were done and I was on my way to the locker room, she called after me to wait a moment.
I stopped and she came to me. "Don't we want to go to the sauna yet? is good for regeneration. "I agreed. We met in the wellness area, both covered with a towel, and went to the sauna. I sat in it and she sat down directly across the street. When the last one left the sauna and we were left alone, she broke the silence. "I saw that you were staring straight at my cunt.
"I stammered, shocked," um … eh yes I'm sorry .. S .. she was at eye level. "" No need to apologize, purposely had no panties on, "she replied with a smile, letting her towel loose. It slowly slipped down on her trained body on its own. I just stared at her and followed the towel with my eyes. When her breasts were visible, she grinned at me and asked "Well, do you like them?" I swallowed and only managed to say "Wow".
Then she put her towel aside and spread her legs. Now I had full insight into her beautiful pussy again. It shone slightly. I didn't know if it was shiny from sweating or if it was already so wet. I didn't even notice how my cock was rock hard. Only when she said "I seem to like you" and pointed to my towel, which was standing straight away. When I had examined them enough.
I caught myself again and took the initiative. In my head was only the thought she wants you and you want her! I tossed my towel in the corner and leaned over to her and started kissing her. one hand went down to her ass and grabbed it with the other grabbed her neck and pulled her slightly towards me. She spoiled my cock with both hands as we licked it.
After a few intense kisses, I started kissing her on the neck and under her left ear. She gave a slight moan. I stayed there for a short time but then began to continue my way down. Along her hanls down to the collarbone, kissed her shoulder. Moved on to her breasts. First in the middle and then ever closer to her left nipple. I stayed there for a while, playing with my tongue on her nipple.
Circled and nibbled lightly. She seemed to like it. In the meantime I hadn't noticed that she was doing it for herself and me on the side. Not only was she rubbing my cock now, but she was also fingering herself. Slowly I continued my journey and walked with my kisses along her stomach and her light six-pack. When I kissed her like that, I could of course smell her and I have to say that it was incredibly arousing.
Since I was getting more and more expensive, let go of her hands and ran through my hair. Now and then the view up was wonderful. She was so full of lust and squirmed slightly under me. When I got to her smoothly shaved pussy, I knew now that it was no longer sweat. Because the first time I kissed her clitoris, something stuck to my lips. I licked my lips and it was clear.
So this is how her pussy tastes. But I didn't want to stay there too long. I still had her whole legs in front of me. So I moved on and kissed her inside the thigh. She apparently liked it because she began to finger herself again, but this time with both hands. One was rubbing the clitoris and the other had two fingers pushed over it. I passed her knee and she lay all over on her back.
I lifted one leg, the other was still spread out so that she could continue to finger her fingers. Slowly I came from the calf closer and closer to her feet. I kissed her inside first and then went to her sole. She wanted it so badly that she stopped fingering herself and held out her other foot as well. I had never been ready to kiss a woman's feet before, but I couldn't help her.
I just wanted everything from her. Each centimeter. So I kissed the soles of both feet and looked at her face. She was so filled with lust, she only returned the look every now and then, because most of the time her eyes were closed and she ran her hair through her own hair. I'm still rock hard. pushed my cock through the small gap in her closed legs, just above her pussy. She noticed and took her hand around my glans and massaged it.
I still occupied with her feet, couldn't believe what I was doing and found it so exciting. She opened her eyes again, looked at me directly and said, "Shall I show you something nice?" She took her feet from my face and I pulled my cock out of the gap between her legs. She straightened up and said, "come sit down there. "I was curious what would come next.
She took her right hand and touched her wet pussy once. Then she grabbed my cock with her damp hand and began to jerk it off. She knelt in front of me and moved her mouth towards my cock. When she took the tip in her mouth and began to draw circles with her tongue, I had to groan briefly. I ran one hand through her hair and with the other I clung to the wooden bench.
It's the best blowjob I've ever had! I wanted to lean forward a little to look down at her. As I did that and looked down at her back at her ass and the way she looked at her sexy feet, I was so close to orgasm for a moment that I had to pull it out of her mouth. The sight of it only made me sharper. She looked at me with her head next to my cock which she continued to jerk very slowly and said, "You are young.
You can certainly do it several times. "I grinned at her and she started kissing my cock from the bottom up. When she got to the top, she straightened up and sat next to me. Now she brought her feet up on my lap and clutched my cock with her soles. She looked deep into my eyes and knocked me down with her feet. We were both silent and just looked at each other. My gaze was filled with pleasure more and more and she noticed that too.
She played me her feet on my cock and suddenly I could no longer hold it back and spray both of her feet full. She leaned over to me and kissed me. "Now I need a short break," I commented. She just said "You also have two hands and a cute face my dear". I looked at her firmly but carefully grabbed her and turned her over. Now she was with her ass up and her face down to me and I could catch a glimpse of her second hole for the first time.
They turned me on! I immediately jump on it. Disregarded her pussy and licked her asshole. She probably didn't expect that. I just got to hear "Huh, you're my first to answer it" I didn't care. It looked wonderful and I wanted to lick it. And by the way: It was terrific! It just tasted amazing! I circle around her hole with my tongue, kiss her ass cheeks and try to stick my tongue into it.
After a short time I ordered her to "sit down with your beautiful ass on my face" I couldn't see how quickly she pushed me with her ass, I let myself fall back and her asshole and pussy came closer and closer to my face. I just thought "I am in heaven". Licked both holes with relish and she enjoyed my cock again. Her cheeks clasped my face and her legs went back under my arms.
She had complete control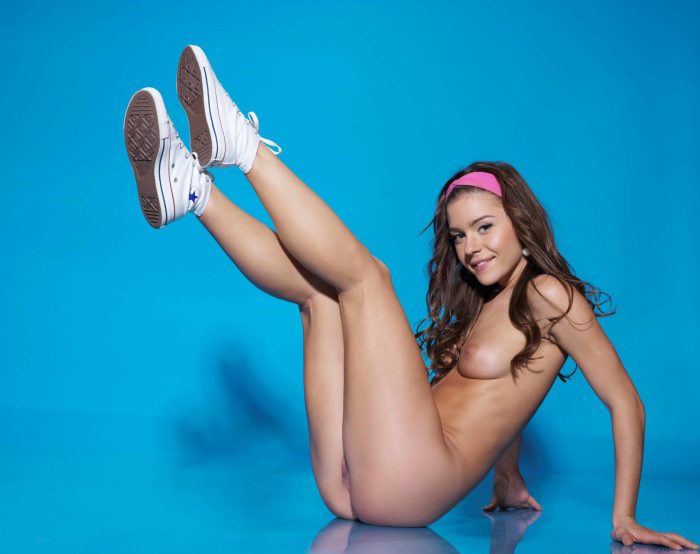 Her feet were under the back of my head. She had me completely under control … She kept pushing me up her ass with her feet. I just enjoyed her ass on my face and wished it would never stop. That she was getting closer to her orgasm, I noticed that the thrusts with which she pressed me into her ass were getting faster and faster and she no longer sat quietly on my face but began to rub against it.
She turned so we could both look at each other and crouched on my lap. Now she rose slightly and grabbed my cock purposefully and put it on her pussy. She slowly slid down the shaft until it was completely gone into her. I know she has three children, but I wouldn't have expected them to be so close. She started riding me. Her breasts moved in rhythm and we both exchanged lustful looks and moaned.
After a short time of such a hot ride, I straightened up, took her up, turned around and laid her on my back. In the missionary position I hit hard again and again. She looks me in the eye and says in a trembling voice "i. I'm coming … "And let the feelings run free. She moans and squirms. It is almost unbearable in her! With a completely satisfied look and a soft voice, she whispers in my right ear "come inside, I want it" I look her in the eye and see from the lustful look and the bite on the lower lip that she really wants it.
I thrust a few more times and when it comes to me and I inject everything into her pussy, I hold my cock deep inside her and kiss her while doing it. Both more than satisfied we lay down next to each other in the sauna. She turns to me and says "How did you find your first milf", I kiss her on the forehead and just replied, "You are the best of them all".