I penetrated Eva. The feeling was soft, a little slippery and warm. Somehow everything went like in slow motion, I seemed to be able to feel every millimetre that my cock slid deeper into Eva and I enjoyed it. I enjoyed the millimetres I covered and the millimetres I still had in front of me. Eva closed her eyes, turned her head and took a deep breath. Her chest rose and the inhalation seemed to go on.
When I noticed that I had arrived, that my cock was completely inside Eva, which it was stuck in the very back of her … cunt, Eva chest sank again and a "Ouuuuuhhhhhh" escaped her lips. She turned her head to me, opened her eyes briefly, reached for the back of my head and pressed my lips against hers. We kissed, smooched, and our dance began. "And I want you by my side. Come on my dear we leave tonight Oh tonight All… we… are…… and all we are "sang out the loudspeakers as I began to lift my hips, first slightly, then more and more violently and then lowering them again.
Pulling my cock out of Eva's sex and then pushing it back into her immediately and felt how Eva pushed her pelvis under me slightly towards it or pushed it a little deeper into the mattress. I felt that both of her hands on my ass kept pressing me down firmly into her when I was deep inside Eva to let go again when I began to slide out again.
I went very slowly and watched Eva moan. And I went very slowly because my cannon was there and threatened to go off at any moment. The cock was cocked so often today that it could happen at any moment. I watched Eva moan. How she kept rolling her head from one side to the other, pressing it into the pillow. Her face. Somehow distorted with pain, but then because of a nice 'pain'.
Whenever I stopped briefly, or had to support myself again, she looked at me briefly with her large demanding, begging eyes until I penetrated her body again. She impaled my cock … fucked her cunt. She spread her legs wide. On and on, the bed was just enough for her to put her legs on it and I had the feeling that the further she spread her thighs, the deeper I could get into her.
I felt like the couple in the movie. A couple that it was just enjoying themselves to fuck each other. I propped myself up on my arms again and looked at Eva, whose face looked as if she was floating between me and the bed. Then I looked down, over her sexy, nipples stiffly erect tits over to the navel. I recognized small beads of sweat all over her body. Then I looked further down and watched.
I watched and saw myself penetrate Eva again and again. And Eva, how I kept penetrating her. I saw the shiny lubricating film that covered my stand and, like my glans, covered with our juice, sometimes with a small drop on the lower edge of the glans or on the tip of my tail, slowly and now purposefully looked for the entrance to Eva's cave and found it when I briefly slipped completely out of Eva. Her little triangular fur down there was well creamed with our juice just above Eva's labia.
It shone between the dark hair and there, too, droplets stretched from hair to hair to hair. When I penetrated Eva, her crevice spread, the outer labia slid away from each other to the left and right, the inner ones became visible, at that moment I could always see the little mound of her swollen clit. Your stand. I thought so and smiled to myself. When I went deeper into Eva, the inner labia folded over in the direction of my cock and it seemed to take her a bit with him on the way into Eva's innermost being.
and when I pulled it out again, they turned themselves around my prick, facing outwards, as if they didn't want to let go of it. To see it all like that, to feel Eva in her innermost being and to hear Evas innermost when she moaned it made me so totally horny that I was short of the shot and didn't know how I could prevent it now. I wanted to get together with Eva and not be the quick squirt who then falls asleep snoring next to her, ready to go.
My tail was already twitching violently when suddenly my head was grabbed with firm hands. I looked up at Eva's face. With a look as if she were just melting away, still breathing hard, she said "Jens … please lick me again. You're welcome…. Not that you think that I don't like that, the way you treat me is totally awesome, I enjoy it to no end, but … you know, if I do it myself, then I can do a lot with my pussy down there and I also do a lot with it.
But I can't lick myself and being licked is just the biggest thing for me. And the way you licked me earlier, it was so super hot, so … Pleaseee … ". I smiled at her, slowly slipped out of her and kissed and smooched her for a long time. Then I stroked and kissed myself back down her body to her crevice. And every time I looked up, I could see that the smile on her face grew wider and wider, your eyes kept looking up, so that you could almost only see the white one, the songs began to twitch and they hers Dropping head deeper and deeper into the pillow.
I lay between her legs again, pushed her wide apart and began to slide my tongue slowly and gently over Eva from left to right. From the stocking on the left, over the crook at the base of the legs to your labia. Over that and over the next bend on the right until I got to the other stocking. And slowly back again. I hardly touched her, rather sliding my tongue over the tips of her hairs. The tiny one on the leg and the slightly larger one on the top of her pubic, her sex … her cunt.
There and back, two or three times, and I heard Eva moan. Her body trembled, and I saw and felt that she got goosebumps. The fine hairs on her skin straightened up further and I was able to slide over them even better. Eva breathed and moaned even more intensely and I heard her say softly "Yeah…. that's cool. Lick me. Lick my column down there. Lick my cunt you horny little pig! "I was a little frightened, paused and looked up.
After a very brief moment, Eva gave me a guilty look. As if she was embarrassed about what she just said. She was about to say something, but I got ahead of her and replied "I'll lick your cunt. I'll lick it for you and I'll lick it all out, your bitch cunt. "I started playing with my tongue on Eva's cunt again and looked up every now and then. I could see that Eva's head was back on the pillow, she was smiling happily again and that she had started to massage her breasts.
"I'm a horny pig and I'm horny for your cunt juice. "I said and Eva replied" Yes, lick my cunt deeply and lick me off! ", Pressed her head deeper into the pillow, massaging her tits turned into kneading and then squeezing until she finally pressed her nipples between her fingers and pulled violently. The breasts stretched far upwards and then both snapped back with a violent groan from Eva, and Eva began to massage and knead again.
I went on and ran my lips directly on the skin again, through Eva's cunt crevice, sometimes deeper, sometimes less deep, sometimes I stopped, circling oppressively over her clit, her fuck hole or her little piss hole. Sometimes I slid forward into her little fur, sometimes, at first I didn't dare, but then also over her rosette. When I noticed that Evas liked that too, I included the rosette more in our lovemaking.
My fingers were in her again, three this time, playing with whatever they touched. Sometimes I turned my hand and with it my fingers, sometimes I pushed it very deep, sometimes I spread my fingers, sometimes I did everything together and kept licking. I licked on and on and Eva moaned through the bed, my upper body slid from left to right, sank deeply into bed, exhaling violently, to get up again with a loud groan when I again massaged her piss hole with my tongue.
"Yeah … Yeah … lick me down there tight and deep. I am a slut and I like it when you massage me on my little hole. I am a licking bitch. Please lick me. "She moaned to me. Eva's cunt was already wet, but it got wetter and wetter and Eva tasted really cool now. Nothing and nobody could have stopped me now, except maybe my cock down there, I was only half in bed, my legs were behind me on the floor and with all the licking and sucking on Eva's cunt, the labia, the clitoris .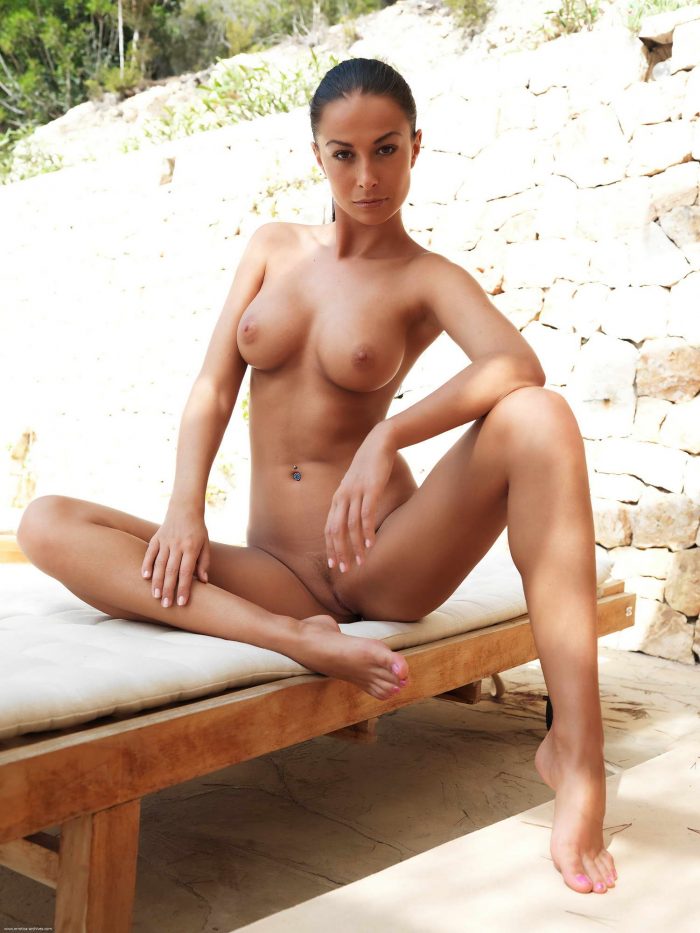 With the finger play in Eva, who massaged her sanctum from the inside, I rubbed my cock again and again on the bedspread that hung over the edge. A large, damp, dark spot showed that the ceiling was already heavily soaked with my juice at this point. I kept licking, now pushed four fingers into Eva, sucked, bit gently, rubbed my tongue as roughly as I could. I'm watching Eva again. Groaning, kneading. I listened to her and between the moaning and twitching I kept hearing things like "Lick me!", "Firmly, press harder, I'll be right away", "One more finger please", "Put your whole hand in if you can! I want your fist in me "," I'm your slut, do with me what you want! ".
Then Eva suddenly turned to the side, I heard a drawer being opened. Shortly afterwards the sound of a plastic cap opening and then closing again later. Then Eva turned back on the bed and lay down. Outside it had become dark, a thunderstorm was approaching, a slight rumble could be heard and in the distance a thunder rolled across the sky over and over again. Suddenly Eva's right leg lifted and saw her hand, an approx.
25cm long, blue dildo keep slowly coming towards me. "Stick inside me, please. Put it deep inside me ". I continued to lick and grabbed the dildo with my free hand and while my tongue circled over Eva's clitoris, I put the dildo on the cunt and was about to start pushing into it when Eva's hand reappeared. "Not there!", The hand bent the tip of the dildo down and only stopped when it pointed to Eva's rosette.
"In there please. "I heard Eva's voice from above. I had no idea or experience, but I just did as I said. Put the dildo on slowly and noticed how Eva pressed lightly, the rosette widened a little and I pushed very slowly on. The resistance was quite high at first and I was about to stop or go back again, when Eva's hand grabbed me tightly by the ankle of mine. With a firm grip she pushed my hand closer and closer and with it the dildo over the point of greatest resistance.
The press breathing that Eva had started with the whole thing stopped and the dildo slid into Eva. Very easily all at once. And Eva began to moan violently again. I always thought that anal intercourse was pretty rough because you couldn't penetrate it properly because of the high resistance, the counter pressure and the tightness. At least that's what it always looked like in the porn I'd seen. So I was amazed that at a certain point the dildo just slipped into Eva.
I pushed the dildo further and further into Eva's hot ass again and again with my tongue to pamper Eva's cunt, her fickl column. Eva groaned, twisted her upper body and visibly enjoyed everything that was happening to her. She literally melted in her feelings in front of me. It was kind of a strange position, so on elbows, one hand sunk almost completely into Eva's crevice, the other holding the dildo and while I slid my tongue over her most intimate places between her widely spread legs.
My hard cock dragged the movements over the covers and twitched and sautéed the next place with semen. "Yeah … deeper!" It came from above. I almost had it inside, I could just hold onto the slippery acorn-shaped end. I started pulling it out a little again and then shoving it back into Eva's horny, greedy ass, when I heard Eva say in a certain voice "All in!". I paused very briefly.
outside there was a flash of lightning and twitching in fright, I gave the dildo a nudge to the point where I saw how it suddenly disappeared for the last one or two centimeters into Eva's hot, glowing red ass and the rosette closed again. The thunder of lightning rolled over us and the music was playing in the background and Eva was lying in front of me, her body bent in a slight curve to the left, the basin twitching, pressed into the mattress and I was able to lie down, one hand free, and mine Tongue enjoy the intense taste of Eva's horniness again.
A special aroma emanated from the small hole and it seemed a little more humid than before. That made me really hot and my tail twitched strongly again. Because it was so tight, actually really cool, but because I was afraid to hurt Eva, I only had two fingers in her again and I rubbed lightly from the inside against the back of the clitoris and pisshole and it flashed again.
Pretty hard. Outside, meanwhile, the rain was pounding down and the wind was lashing the water against the windows. "Yes, continue. Faster Please!". And I rubbed and licked faster. Circled above the two stimulus zones in Eva's Fickritze, the small, raised gnubbel and the small depression with the tiny hole, directly below. Eva's chest reared up, her hand suddenly stopped the movement kneading her breasts, but still held it tightly squeezed. A pressed short "I'm coming!" Rang out from above and Eva's pelvis twitched wildly back and forth and back and forth again.
Easily in all directions. The horny, dripping wet cunt began to pulsate violently and winced again and again and I stretched my fingers apart to build up a slight counter pressure. My tongue just stumbled on Eva's clitoris in a very gentle, circling manner, and I had problems following the movements of the pelvis and then finally took my head away completely and looked at Eva. She lay in front of me, twitching, writhing and stretching again and again and again uttering a pressed "Aaaah" or "Hmmmmm" or something similar.
A long thunder rolled over us and I very gently pulled my fingers out of the still a little pulsating crevice. I watched Eva for a short while longer, the wonderfully pretty face, still enraptured and delighted, somewhat twisted into a grimace and yet expressing deep happiness, still lingering in her orgasm and enjoying the feeling. When Eva's breathing slowly returned to its normal rhythm, she opened her eyes and smiled at me with large, shining eyes.
I half lay down on her and closing our eyes we started kissing again, rubbing against each other and I turned over and grabbed her very tightly with my arms. Which she answered with that she also gripped my arm very tightly and pressed it against her. We kissed and smooched each other and looked embarrassed into each other's eyes. I lay there remembered the wall and the blockades, but suddenly saw that they only appeared far behind me on the horizon.
And I thought about how I had just experienced and seen Eva. How I felt and tasted it. I just realized that I was having sex with the mother of a friend of mine, who was 18 years older than me, and she was lying in front of me this feeling, still enjoying the orgasm and I realized where I had seen the hot pumps before. Clear. Fenna. On the disco tour a few weeks ago. the two probably have the same shoe size.
I thought about the breasts in the pool again. The mini-blowjob under water, no, the hot mini-blowjob under water and "how my stick slipped out of my ass". I lifted my head and looked back at Eva and she looked into my eyes. "So Jens. ". she sighed, "I was doing really well at the moment. Really really good. Now it's your turn. Now I want you and your little friend, who twitches on my buttock, to be fine too! ".
She rolled over on her stomach from under me, first lifted her bottom, then propped herself up on her arms and knelt on all fours in front of me. Hair was on her back, part of it on the side. Her breasts drooped large and fat. At the end of the light hollow back that she made, she stretched her sexy ass, showing the antlers, upwards. "Fuck me!" She commanded. "Come on! do! I want you to fuck me now! "and I got up on my knees, slid behind her and brought myself into position.
Eva looked at me and said to me "I think you like to talk dirty. can this be? You liked one or the other thing I said. "Then she turned her head forward again and I could now see her face in the closet mirror. No, I could see us in the closet mirror Eva propped up on her arms and behind her shoulders the hot big ass that was right in front of me and when I looked down again, the horny ass antlers on it.
In the mirror you could also see Eva's slightly spread legs, covered by the hold-ups, left and right, knees braced in the bedspread, lower legs again slightly spread to the side, feet in pumps as they protruded from the bedspread . "I noticed that because you really went crazy when I said something dirty!" She put on a seductive, diabolical look and added, "I like dirty talk . I held back a little because I didn't want to scare you! But now I think I should make you really hot with it.
I looked at her smiling and put my hands on her hot ass. Grabbed it lightly and was curious what would come next. Eva lifted her head slightly and started off. "Ride on me, you horny young stallion. Ride on and put your young firm, horny stallion cock inside me. He's already drooling because he's horny to penetrate me. ". I looked down and saw again that there was really another large drop, clearly shining on the tip.
Push her legs further apart
I also spread my knees a little apart to get myself to the right height, while I also pushed Eva's legs a little further apart. "Come on, stick it in my wet cunt. Stuff me with a hard beating and bang my mind out, you young, wild stallion! ". I grabbed her tightly by the hip, the ass antlers looked at me and I rammed my cock into Eva's hot dripping fuck hole. It felt like before, only there wasn't much time left to enjoy, rather I now enjoyed the speed and the rough thing about it and that it was tighter than I remembered, because the dildo was still in Eva's ass .
Eva groaned and when I looked in the mirror I could see that she had closed her eyes again. "Yes, exactly like that, my little one. Hit him deep in the back of me! ". "Yes. "I replied to her, closed my eyes for a moment of pure enjoyment, pulled my cock out a little and then sank it firmly into Eva's cunt again, no ramming it. "Yes, I will fuck your horny cunt you … Fickstute".
"And fuck me really deep, my young stallion!" Said Eva, looking me through the mirror with a deep look in the eyes. I hammered it into Eva. realized that I could penetrate very deeply into her. That my cock not only arrived in the back of her cunt, but also stretched it a bit. And Eva groaned again, loudly with every thrust I gave her. "Fuck me. Ride the mare and get it for her you breeding stallion … Solid, deeper into me.
Stuff me up! "It came from her lips the thunderstorm outside grew louder, came closer and it flashed and thundered more and more violently. And in Eva's cunt it became more and more tight, she smacked her lips hard while thrusting and when my loins hit Eva's ass, it clapped loudly. I grabbed Eva's ass cheeks and spread them apart. Your horny rosette looked at me. "Yes, ride me hard. Fuck me in my cunt. Fuck the whore really hard in front of you! ".
"And how I'm going to fuck you now, you bitch!" Eva's eyes opened again and with a satisfied smile she said to me "Yes. Fuck the bitch "then their songs closed. I kept bumping into Eva. The cunt smacked, the ass clapped and the cheeks swung up and down. The antlers seemed to grin at me and say, 'Go on, now it's yours, the cunt. Ramm your prick into the bitch and get her really hard.
She wants it that way. '. In the mirror I saw Eva's tits flinging back and forth with every push I gave her. And I rammed everything in Eva's fucking column. With every push I pulled Eva hips firmly towards me with my hands and in the louder noises of the storm outside I could suddenly hear Eva screaming "YES! TAKE ME! "Followed by a screamed groan" FUCK MY NUTTENFOTZE. RIDE YOU WELL! ".
Pushing harder and harder while she surrendered to me and looked at me expectantly with open mouth in the mirror, I called back loudly "Yes, I'll fuck you, you broodmare. I'll get your hooker cunt until I fill it up with my cum. "And suddenly I noticed that the almost permanent erection that I had the whole time was painful. My glans was stretched to the point of bursting but pain developed at the base of my tail , more and more pressure and tension it hurt a lot, but I couldn't stop.
Read it smacking and clapping, thrusting more and more violently into Eva. Meanwhile, she rubbed her clitoris violently and my balls clapped painfully against her fingers over and over again. "Yes you bastard. Fuck me and spit my slimy cunt full of your slimy sperm. I want a lot of sperm from you "and I thought to myself that you will get that, then I thought to myself, why think, tell her! "I'll pump you up, you bitch.
"It flashed. "I'm going to shag the jam that I've been producing all day deep into the hole for you. Deep in your Fickspalte you horny Fickflittchen. You bitch will be pumped full of my semen! ". It thundered and I could see Eva's horny face, again strained to different orgasm grimaces. Just crazy. I looked down, saw the great ass, and ass antlers swaying up and down and saw the dildo slowly slide out of Eva's anus and quickly pushed it and my thumb back deep into Eva's butt.
She is coming
Eva screamed, rubbed harder and I felt her cunt pulsing violently again. Eva yelled at me! Somewhat suppressed by holding her breath "I COME!" She groaned again violently and in a slightly tearful voice she shouted "Besam me. Shoot me your sperm in my cunt! "Then there was only moaning. Likewise from me. Because at that moment everything exploded down there with me. My sperm shot out of my balls, through the painful, tight root of my tail into my glans, from which my orgasm feeling spread through my whole body.
The semen shot deep into Eva's cunt. The first shot must have been huge. I had the feeling my glans was bursting and this feeling lasted until the next shot was fired into Eva's vagina. It was like both shots became one. I still rammed my hard prick into Eva, who was kneeling in front of me, breathing loudly and groaning in the mirror. The ass, the rosette, the dildo, the tits, the clapping, the smacking.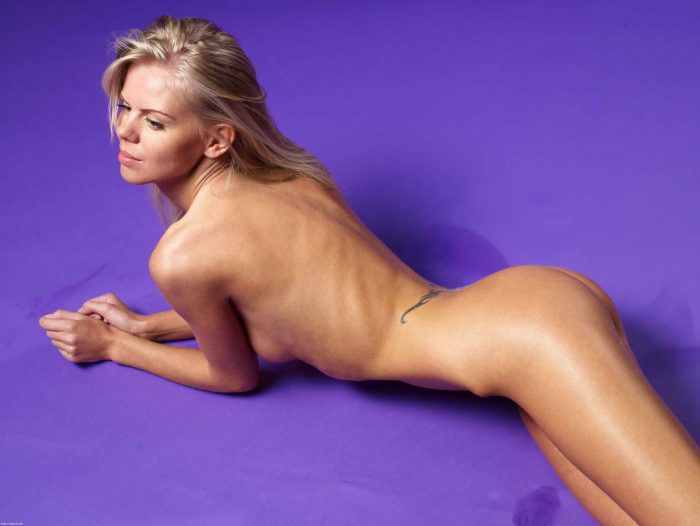 The ass antlers, the taste of Eva's column, the kisses and the smooching, the hold-up stockings, the sexy pumps, the horny woman in front of me. The dirty talk, Eva's orgasm faces, the blowjob in the water. All of this made sure that my orgasm was violent and lasted for a long time. I had had one or the other long orgasm, but it didn't seem to end in comparison. I kept pushing and my sperm donor down there shot one load at a time.
Eva was still kneeling in front of me and now opened her mouth in an O-shape and was still moaning at me. I didn't count, but it wasn't until the sixth donation of sperm in Eva's cunt that my feeling became a little less intense and so did the feeling that it tore my cock to pieces. I thrust more and more slowly but still hard and deep and I think, after two dozen firm thrusts, I didn't squirt any more sperm, but I just enjoyed the feeling that my body was still glowing from my glans.
After that, Eva simply folded away from under me. Fell into bed like a wet sack. Her cunt was framed with white slimy, gooey semen. She wanted to be inseminated. I inseminated her, so full that more and more sperm oozed out of her and slowly and tenaciously flowed over her fur onto the bedspread. Close our eyes and we lay next to each other, panting. A storm was raging outside. We lay there and listened to the weather and the music for a long time, until Eva said "I need my cigarette afterwards, but as exhausted as I am and with the weather nobody can get me out of here.
NONE !!! But if you don't mind … "and I had an idea, whatever Eva had in mind, I leaned over the bed and reached into my backpack, Eva apparently into the open drawer and when we both came up again and heard each other say at the same time "I still have …" and both of us held a hand-rolled bag towards each other, we both had to laugh hard and loud again. It turned out to be a nice and relaxing evening.
Despite the loud shitty weather, we fell asleep early in our arms and when it thundered again at night and got loud again, we both woke up and licked or blown a bit by the other, not so long and so intensely but nice enough to just to fall asleep again contentedly next to each other … from the loudspeakers still ran, or rather just now "All … we … are … and all we are … we're dancing like we never danced before …".