My third story … Fictional plot. I experienced the storyline for a little while, so the intro. Otherwise, painted with imagination and things that I have experienced. I wish it had happened that way back then (… I would have come that way back then;) Because I was asked about it. I think a history is just part of it, even if it is a little longer. Who doesn't like it. Just scroll down until the part comes up that is interesting for him: Some feedback would be nice as always (like / dislike / comments) and what would really interest me, does a woman read here? So at least one or the other or get a woman one or the other the story possibly
Thumbs up or down? So far I've only had feedback from men "All … we …. are… and all we are! "Shit, I thought to myself. Shit, shit, shit! I was pretty damn late. First overslept because the day before drank and smoked too much and too long. Then I urgently had to have something to drink and get the grilled meat for myself, so I missed the stupid bus. Next bus, in a traffic jam because idiot thinks in front of us, red lights apply to everyone, just not him.
Cell phone battery, empty, because you forgot to connect the charger at night when you were drunk. The journey took 2 hours with a change anyway. Then all of that. Almost two hours over time. Now I only had the road up the hill in front of me! Then I'm finally here. Fenna will be pissed off because I was the only one who dared to use the gas grill there. And if she's pissed off, then she's pissed off.
What she didn't like were empty promises. I said that she could rely on me. I was right to think so with today. The last time was just a friendly kiss, but I was the first of us guys that Fenna kissed at all and I was sure that if I help her throw the party, it would be a little more. Fenna was just awesome. I got them on your 18th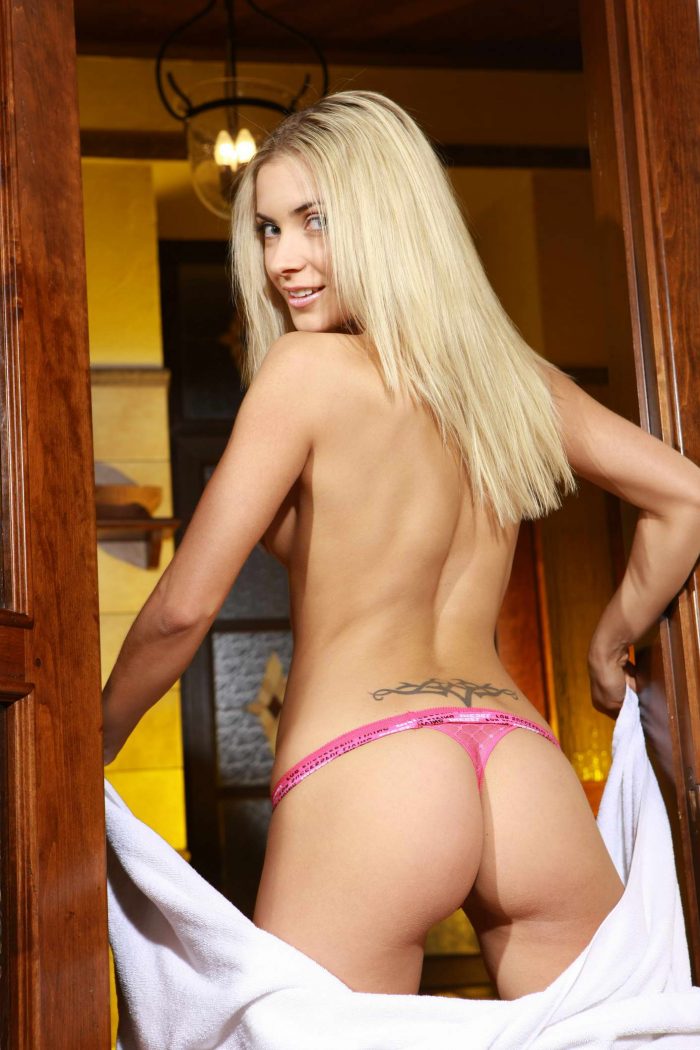 Birthday, met at her party. Back then, my buddy Marvin said, "You absolutely have to come along. The woman is so cool! "And he was right. I knew quite a few girls who weren't exactly prudish, but Fenna was different. Completely different. What I used to know were girls who always looked fake, or menaces and wallflowers. Girls who only wanted one thing in terms of clothes, make-up and their engraver, with which they adorned themselves, better, better, coal.
The better make-up, the wider neckline, the shorter skirt, the friend with the biggest cock, or at least the thickest car, and so on. It was just different with Fenna. She didn't need that. Whatever she was wearing, she always looked great, always sexy! Hardly, often no makeup at all. And if she liked someone, it didn't matter what they owned or didn't have. Everything was so natural with her, she was just like that, and that's what made her so desirable to all of types.
Meanwhile, I also say that her style was simply based on her Dutch roots. They are just more relaxed about a lot of things. She had parents who raised her in a much more relaxed manner because that was how they were themselves. Even if they were divorced by now. Shit! How many times had I said shit now? Now there was one more thing. 50 meters from Fenna's parents' house, it occurred to me that I had forgotten my air mattress and sleeping bag at home! If there had been a chance to sleep in bed with Fenna, I screwed it up when I got up this morning.
Rather, I didn't get up, so not in time … Oh shit, I stood at the garden gate and rang the bell. I heard the bell inside the house. Nothing happened. It felt like 40 degrees air temperature, sweat ran down my forehead in streams. My back hurt. I ran up the hill and got all the stuff in my rucksack thundered into my back. I rang the doorbell again and thought, this is probably the first revenge I'll get there.
Suddenly I heard a voice from the back garden. At first I didn't understand what she was saying, only the second time, "I'm back here! Just come in and walk through! ". I opened the little door and went to Steinplattenweg, behind the house. Strange. No music, no voices from people talking or laughing with each other. No, just silence and empty garden furniture on the terrace. No right? Aren't they all back home just because I'm late? Suddenly someone shouted from the side to "Hi Jens, I'm over here!"
I looked to the left and saw Fenna's mother kneeling in a corner of flowers, waving to me. I was still amazed because I expected otherwise, but I was also sure that Fenna's mother could tell me exactly what was going on. Put the backpack on the floor, wiped the sweat on my forehead with my sleeve again, I made my way to her. "Boy, how do you look like that?" She said immediately when she saw my bright red, steaming head.
"Oh, I just ran up the hill here because I'm too late anyway, that's why I'm sweating …" She didn't let me finish and immediately asked "Too late for what boy?" it is not possible to write it the way it sounds when you hear it, i.e. phonetic transcription … so I stick to the German text) "Well for the party!".
"Which party Jens?" She replied to me. "Well, Fenna's summer party. Where are they all actually? ". Fenna's mother suddenly started laughing out loud. Her sunglasses slipped and I could see her eyes directly. It was a laugh but somehow there was also some pity in her look. Shit! Also laughed at, for whatever, I was really pissed off now! Then she got up and suddenly I had a wonderful look on her bosom.
Her deep neckline on the sleeve of her tank top presented me with a wonderfully feminine breast. It didn't need a Wonderbra, she just looked awesome. If you don't like that, that's gay, I thought. And then again … shit! Party! "Mrs. van den Broe …" I got no further. She looked at me seriously, adjusted the strap on the shirt because she had apparently noticed that she had allowed deep insights and reprimanded me with a "Well, well, well, boy! You know exactly I am Eva.
So please tell me Eva too! ". She laughed again, but this time gently and lovingly. After removing her work gloves, she put an arm around me and accompanied me to the porch. "Jeeeens!" She said, hugging me to the side. Suddenly I could smell them clearly. No, not the sweat, I just smelled her body. There was a little bit of a perfume on it, but otherwise it was her personal scent.
The scent note from Ms. van den… aeeeh from Eva. Maybe it was the excitement, maybe the tit, maybe the smell. It got tight at the bottom of my pants. "Yeah, you know, the party isn't until next Saturday!" I stopped and braked her, my arm still around my shoulder, abruptly, whereupon she was thrown onto me, circling into me, and pressed the chest that had just been hidden against my upper arm.
"Nooo!" I replied. "Fenna wrote me a text message that said today!". Eva again assured that it is not so and above all that nobody is there because "Fenna is with her father this weekend. See you tomorrow evening, I'll pick you up from the train station! ". I was flat. I didn't feel like saying shit anymore. Besides, that damn shit wouldn't have been of any use! I briefly explained to Eva everything that had happened on the way here.
"Come on Jens!" I'll get you something to drink, you connect your cell phone to the power and then we'll smoke one first. ". Eva went into the house, I plugged the shit … the cell phone into the socket, started it, typed me through to the text message and read very clearly "… see and then on Saturday" and then I clearly saw the beautiful … the puny little one Down arrow in the right corner telling me the text goes on.
I tapped it with my finger and was able to read on "in 8 days! This weekend I'm on my way to see my father. Fenna4ever "I leaned back in the garden chair, lit a cigarette and would have loved to sink into the ground. Eva came back. She was holding two bottles of beer in her hand, well chilled, a film of small condensed water droplets encased the bottles. She herself had changed and was now wearing a lilac swimsuit, probably made in a very poor country.
So poor that she had little fabric to sew and there was hardly any on the side and there was no left for the back. She had a turquoise beach towel wrapped around her waist. She put the beer on the table and turned to the couch to straighten the table. Since I saw her horny ass antlers for the first time. It was just gorgeous. A wide curved three-coloured tribal.